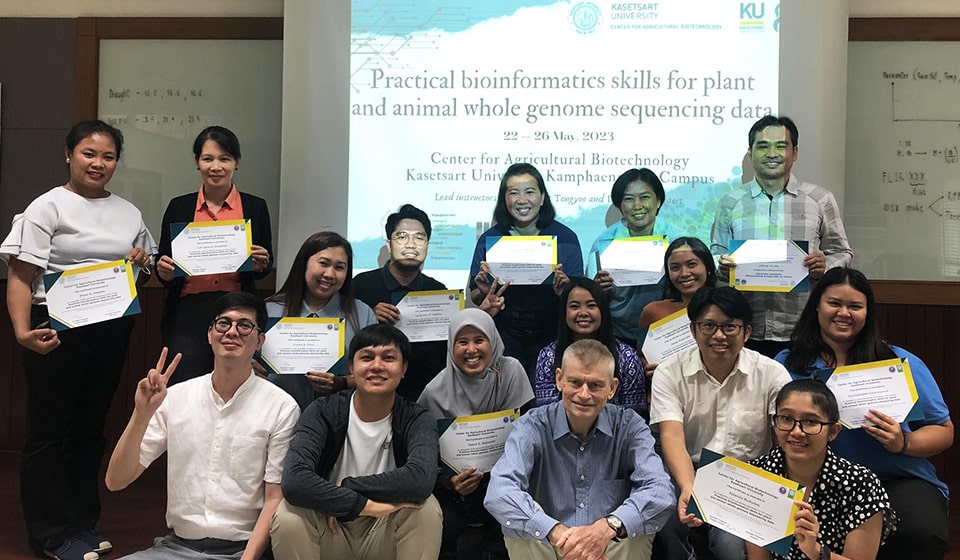 Four delegates from Philippine universities, namely the Cagayan State University, the Nueva Vizcaya State University, the University of the Philippines Los Baños (UPLB), and the Visayas State University, participated in a training program focused on practical bioinformatics skills for plant and animal whole genome sequencing data. The training was organized by the Center for Agricultural Biotechnology (CAB) at Kasetsart University (KU) in Thailand and took place on 22–26 May 2023 at KU's Kamphaeng Saen campus. Their participation in the training was made possible through the support of the Southeast Asian Regional Center for Graduate Study and Research in Agriculture (SEARCA) Leveling-Up Philippine Higher Education Institutions in Agriculture, Fisheries, and Natural Resources (LevelUPHEI AFAR) grant.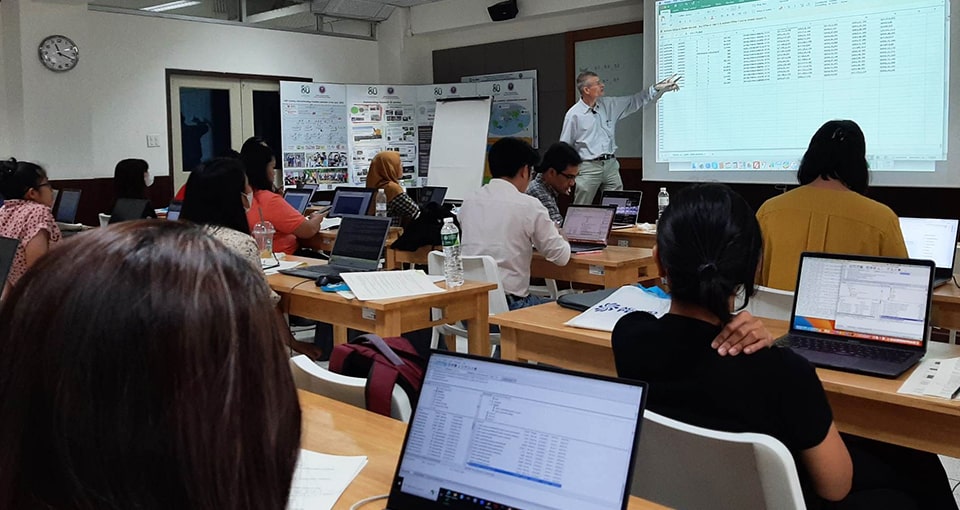 The training, as outlined by CAB-KU, encompassed the entire bioinformatics workflow from data acquisition to its application in plant and animal breeding, as well as conservation research. It offered a comprehensive curriculum that combined lectures with hands-on activities. Designed as a beginner's course, it catered specifically to biologists with limited experience in using command-line software but with an interest in genomic analysis.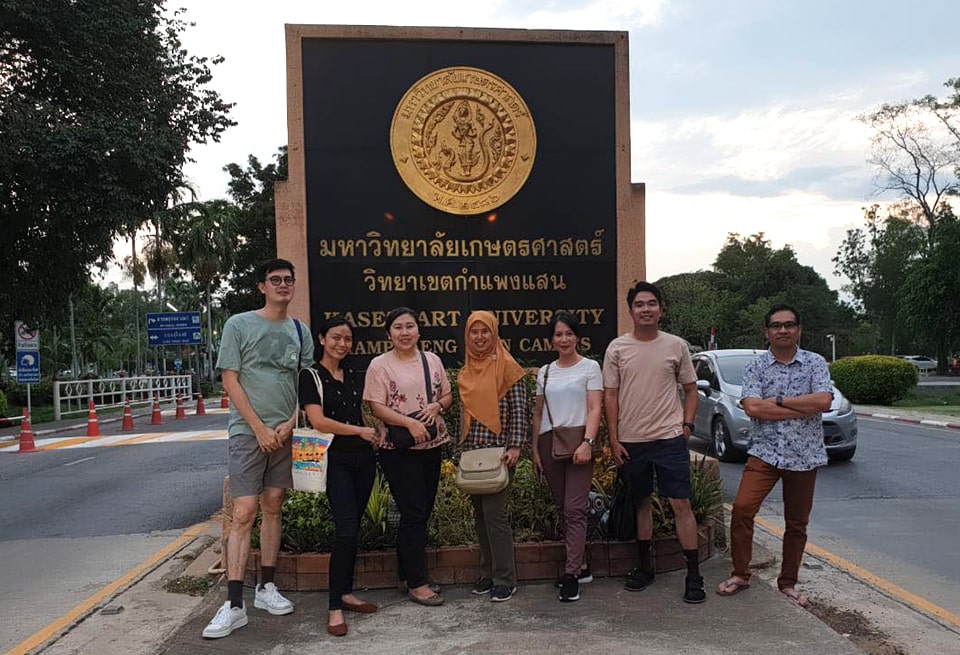 Alongside the four LevelUPHEI AFAR project-sponsored delegates, two additional UPLB attendees were present, courtesy of the SEARCA Faculty Mobility Grants. In total, 18 participants from the Philippines, Indonesia, and Thailand attended the international training.
The LevelUPHEI AFAR project is funded by the Philippine Commission on Higher Education (CHED) under its International Continuing Professional Education (ICPE) grant program. SEARCA, the University Consortium, and KU plan to conduct three more training programs in 2023. These programs include the UC Summer School, which will focus on the sustainability of agricultural systems in challenging environments, as well as specialized courses on aquatic animal nutrition and feed manufacturing. Additionally, another iteration of the training on practical bioinformatics skills will be offered. These activities will be open to universities affiliated with the State Universities and Colleges-Association of Colleges of Agriculture in the Philippines (SUC-ACAP).