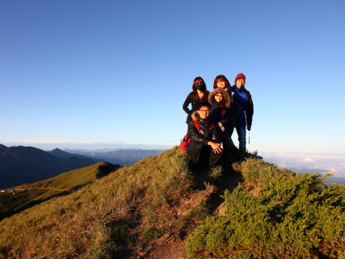 The call for applications for National Taiwan University's Biodiversity, Agriculture and Culture of Taiwan (BACT) Summer Program is now open to qualified students of SEARCA partner universities in the Southeast Asian region.
The summer program, which runs from 23 June to 22 July 2012, gives the participants an opportunity to experience hands-on the abundant flora and fauna, as well as the rich cultural heritage that Taiwan has got to offer.
Selected undergraduate and ongoing master's students from the UC-member universities will enjoy waived program fee, which covers course materials, program T-shirt and bag, all the accommodation and two thirds of meals, travel expenses and insurance within Taiwan. Cost of international round trip airplane ticket an personal incidental expenses shall be borne by the selected students.
Applications from students of UC-member universities must be received by SEARCA on or before 11 May 2012. Application documents must be emailed to:
The Manager
Graduate Scholarship Department
SEARCA, Los Baños, Laguna
Email: ecc@agri.searca.org; gsd@agri.searca.org
For a complete list of application requirements, visit: http://homepage.ntu.edu.tw/~ntuciaeae/CIAEAE/Apply.html.
Click here to know more about the BACT Summer Program.