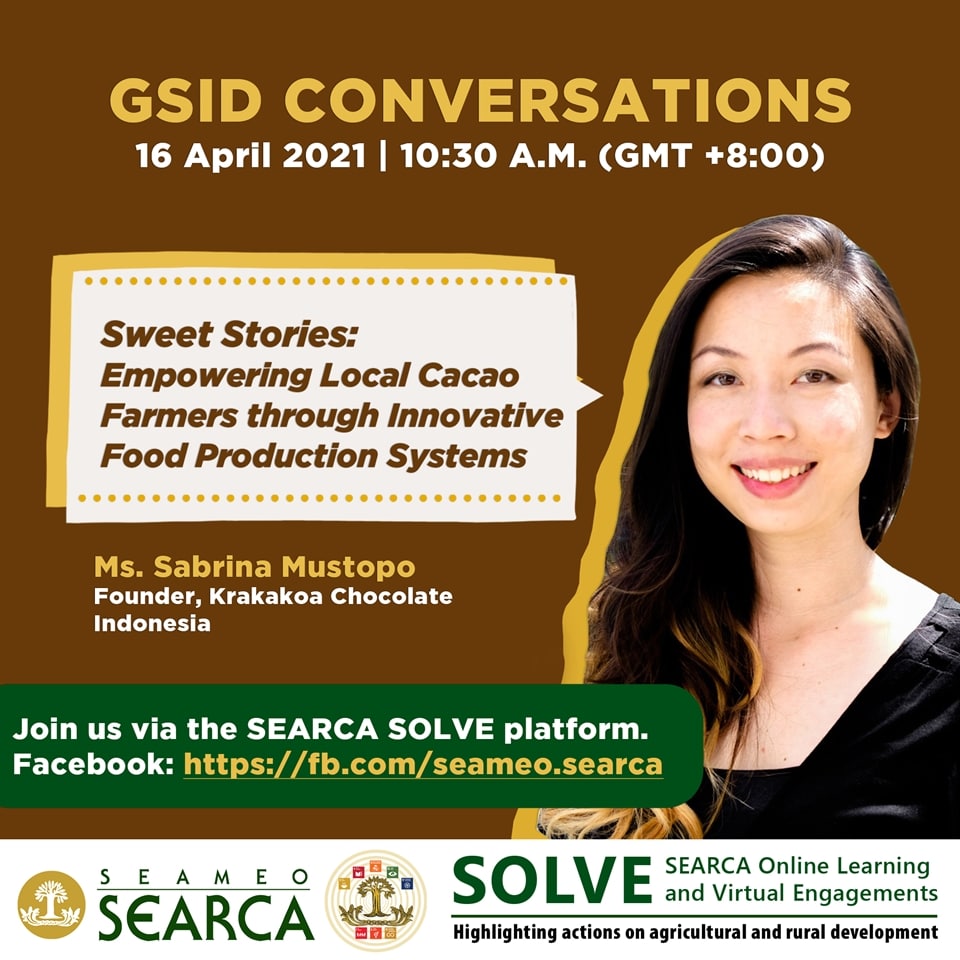 The Education and Collective Learning Department (ECLD) of SEARCA will conduct the 1st GSID Conversations on 16 April 2021, 10:30 AM (GMT +8:00) for SEARCA Scholars and Southeast Asian University Consortium for Graduate Education in Agriculture and Natural Resources (UC) Grantees.
Prior to the pandemic, ECLD planned to host sessions with SEARCA scholars in response to their request for learning events besides the training on writing thesis/dissertation proposals, data analysis and experimental designs, basic English course, student orientation, and teambuilding. The GSID Conversations will serve as an avenue for scholars to discuss with experts from different fields regarding complementary topics in line with agriculture and rural development. The activity also aims to share experiences and insights on translating knowledge and skills into meaningful contributions to society.
Pandemic restrictions postponed the face-to-face conduct of GSID Conversations and its pilot offering this year will be hosted through the SEARCA Online Learning and Virtual Engagements (SOLVE) platform. Titled "Sweet Stories: Empowering Local Cacao Farmers through Innovative Food Production Systems", SEARCA invited Ms. Sabrina Mustopo, Founder of Krakakoa Chocolate in Indonesia, to talk about her experience on embarking in an advocacy business and how she created innovative ways to promote sustainable farming and support the local cacao farming community. The event will be broadcasted live to the public through SEARCA's Facebook page.