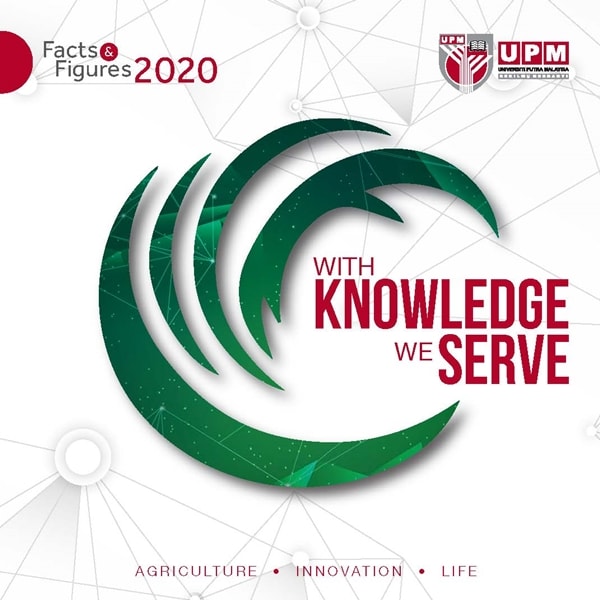 SELANGOR, Malaysia – The Southeast Asian University Consortium for Graduate Education in Agriculture and Natural Resources (UC) congratulates Universiti Putra Malaysia (UPM) for its latest achievements. UPM recently released its Facts and Figures for 2020 to inform its academic and industry partners of its milestones.
The QS World University Rankings recognized UPM in various fields. The institution ranked 10th in the world and 1st in Malaysia for the QS 2021 Top 50 Under 50; 33rd as Best Asian University in QS Asia University Ranking; 132nd in QS World University 2021 and top 200 for 12 subjects ranked universities in the world.
In terms of field specific ranking, UPM was recognized by the Shanghai Ranking in the 31st place for the Food Science and Technology Subject. UPM was also placed 42nd and 48th respectively by the US News and World Report: Best Global Universities and NTU World Rankings in the field of Agricultural Sciences.
UPM likewise placed high in the UI Greenmetric World University Ranking as it was recognized as 1st in Malaysia, 2nd in Southeast Asia, and 3rd in Asia. Lastly, the Times Higher Education ranked UPM in 106th place for the Emerging Economies Ranking and 101st – 200th place for the Impact Ranking.
UPM is one of the founding members of the UC which was established in 1989 and has been instrumental in the institution and implementation of various programs of the consortium. Most notably, UPM proposed the UC Graduate Forum (UCGF) as a venue for students from the UC to present their research results and develop a network for collaboration. Now on its 6th year, and since its initial hosting by UPM in 2015, the UC students annually look forward to attending the activity. The success of the UCGF also led to the institution of the UC Faculty Forum in 2019. UPM greatly contributed to the development of a joint curriculum for the MS Food Security and Climate Change program under a UC project funded by ERASMUS+ from 2016 to 2019. The institution has also been the most active member in endorsing applications to the various student and faculty grants of the UC.
These latest achievements of UPM strengthen UC's continuous pursuit of programs relevant in addressing the complex challenges in agriculture for the region.
For the full report of UPM's Facts and Figures, visit: https://coscomm.upm.edu.my/upload/dokumen/20200817092833UPM-Facts-Figures-2020.pdf