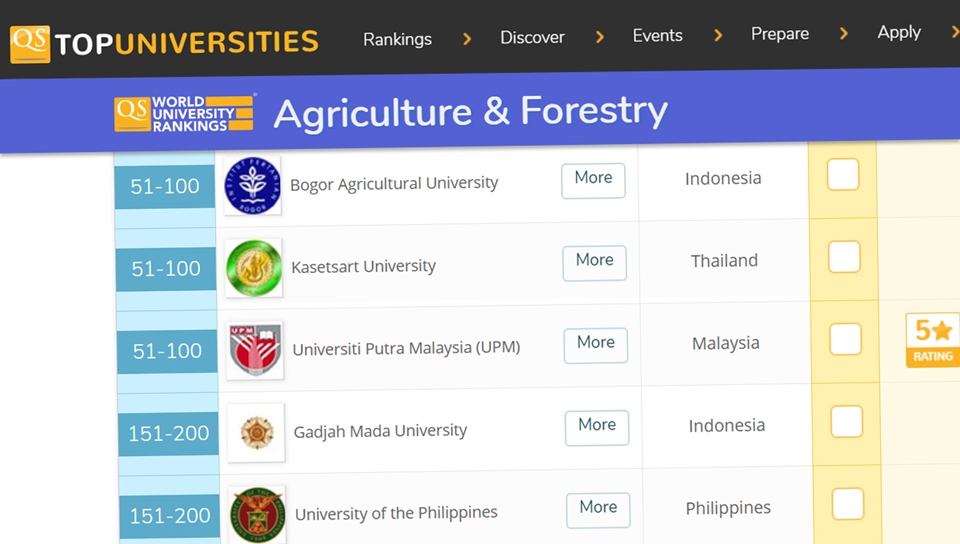 The 2019 QS World University Rankings is now out and all five regular members of the Southeast Asian University Consortium for Graduate Education in Agriculture and Natural Resources (UC) are in the top 200 in the world with respect to the subject area of Agriculture and Forestry.
Kasetsart University (Thailand), Universiti Putra Malaysia, and Institut Pertanian Bogor (Indonesia) rank among the Top 51-100, while the University of the Philippines Los Baños and Universitas Gadjah Mada (Indonesia) are in the Top 151-200 in world rankings for agriculture and forestry.
The QS World University Rankings is based on the following evaluation criteria: academic reputation (40%); employability of graduates (10%); faculty-student ratio as a metric for teaching quality (20%); citations per faculty as a metric of research quality (20%); international faculty ratio (5%); and international student ratio (5%).