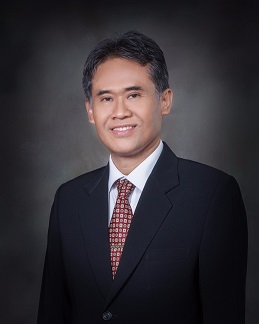 The Southeast Asian University Consortium for Graduate Education in Agriculture and Natural Sciences (UC) congratulates Prof. Ir. Panut Mulyono, M.Eng., D.Eng. as the new Rector of Universitas Gadjah Mada (UGM) from 2017-2022.
Inaugurated on 6 May 2017, Prof. Panut brings with him years of experience in research and instruction. He served as a lecturer at UGM, where he was Dean of the Faculty of Engineering. He is also a well-known researcher in the field of Chemical Engineering, with expertise in Energy. Prof. Panut is considered a role model, who can serve as both educator and researcher in the university.
Prof. Panut envisages UGM to take an active role in the movement to lead Indonesians towards a new civilization through science and technology. In his inaugural speech, Prof. Panut said, "Going forward, UGM will strengthen its internal power, supporting Yogyakarta in carrying out the vision and mission of Yogyakarta's uniqueness, building the nobility of Indonesian lives and nature, as well as at the global level."
Prof. Panut succeeds Prof. Ir. Dwikorita Karnawati, M.Sc., Ph.D. who was an active member of the UC.