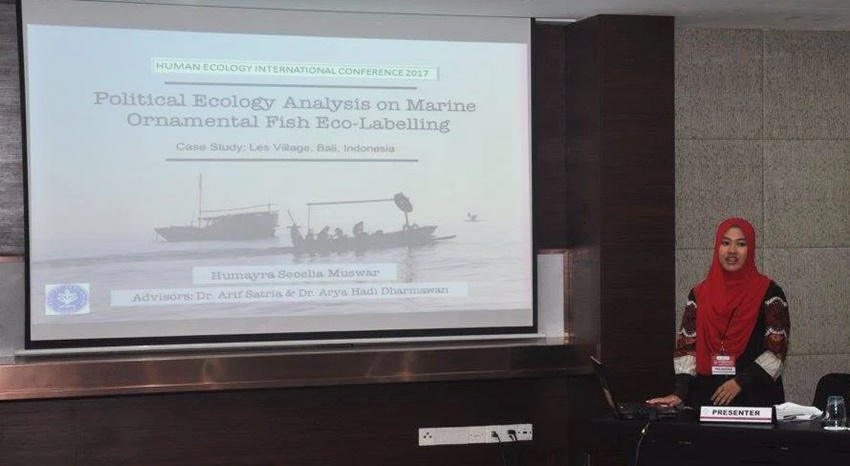 PUTRAJAYA, Malaysia – Humayra Secelia Muswar, an MS Rural Sociology student from Bogor Agricultural University (IPB) was awarded with a travel grant by the University Consortium (UC) to present her paper at the Human Ecology International Conference held in Putrajaya, Malaysia on 18-20 April 2017.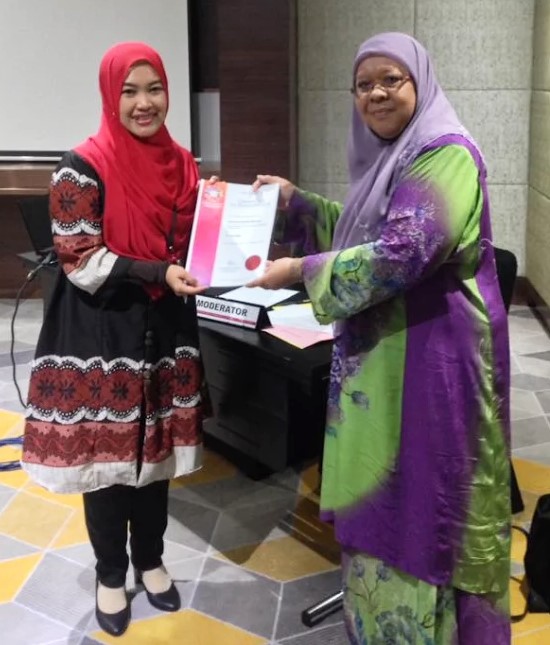 The conference—attended by more than 200 scholars from countries such as Indonesia, Malaysia, Nigeria, United Kingdom, and the Philippines—was organized by the University Putra Malaysia (UPM) Malaysia, a member of the UC.
Ms. Muswar represented her team to present two case studies, namely: Political Ecology Analysis on Marine Ornamental Fish Eco-Labelling Case Study: Les Village, Bali, Indonesia; and Coastal Agrarian Dilemma: Case Study of Coastal Communities Dusun Ujung Genteng and Sukabumi, West Java, Indonesia. Her presentations were well-received by the audience. Likewise, the conference served as a good venue for her to interact with students and experts from a similar field. Through her experience, she learned to, "be brave on your research, because every single research is worth to be delivered, worth to be presented."
The UC continues to support graduate students and faculty in the advancement of their studies and support research milestones. It offers a range of grants, namely, the Faculty and Student Travel Grants for Research and Conference/Seminars, Visiting Professor Program for Teaching Purposes, Student Travel Grant for Credit, Student Thesis Grant, and Tokyo NODAI-UC Scholarships for Dissertation Doctorate Program.