University Consortium holds Regional Workshop on MS Food Security and Climate Change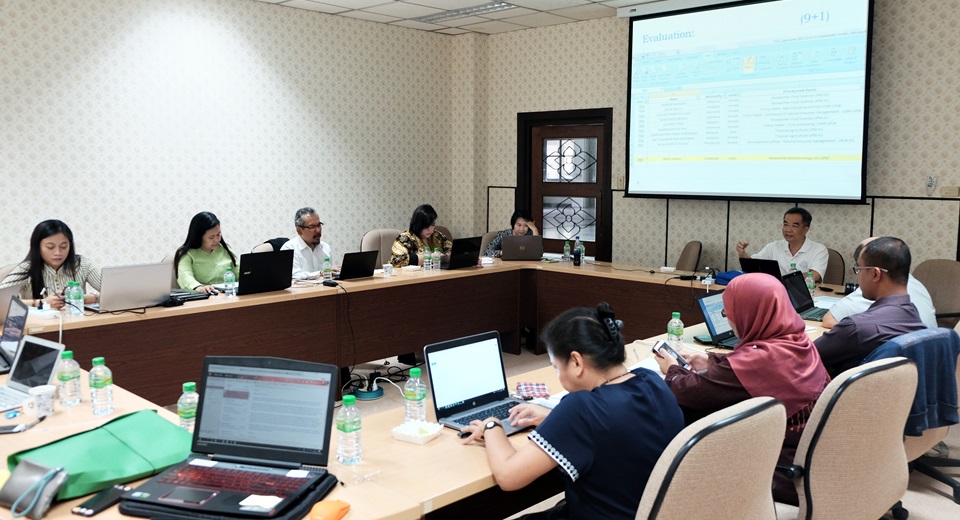 BANGKOK, Thailand — Representatives of the Southeast Asian University Consortium for Graduate Education in Agriculture and Natural Resources (UC) and Dr. Didier Pillot of Montpellier SupAgro conducted a workshop for the MS Food Security and Climate Change (MS FSCC) project on 12-13 December 2017 hosted by Kasetsart University.
The two-day workshop tackled the mobility of the first batch of students to their respective host universities beginning January 2018, the selection for the second batch of MS FSCC students, the development of the joint MS FSCC curriculum in the University Consortium (UC) member universities, and plans for upcoming activities such as staff trainings and the second Summer School.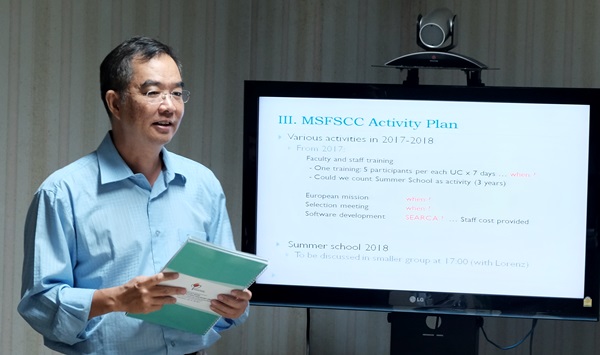 The UC agreed to extend the call for applications for the second batch of students until 31 January 2018 to increase the number of students, who will go on mobility in the Southeast Asian Region in 2018.
Selected students will also have the opportunity to do their research or take credits for one semester at a partner university in Europe. Likewise, selected European students will also have the opportunity to go on a one-semester mobility to any UC member university starting August 2018.
The MS FSCC is partially funded by the ERASMUS+ of the European Union under the Capacity Building for Higher Education. The UC members present at the workshop were from SEARCA, Institut Pertanian Bogor, Kasetsart University, Universitas Gadjah Mada, Universiti Putra Malaysia, University of the Philippines Los Baños, and its new affiliate member, Universitas Brawijaya.