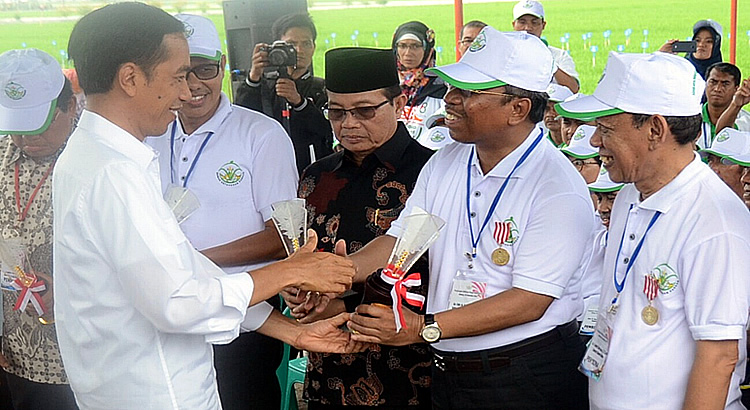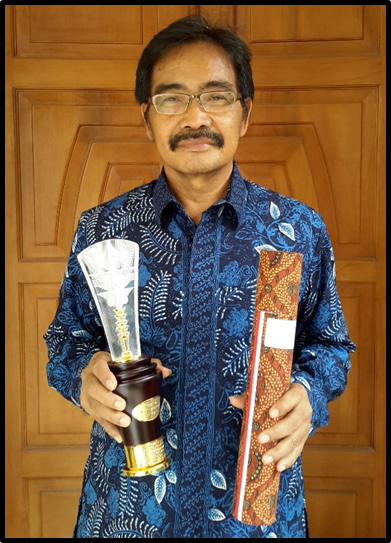 SUBANG, WEST JAVA, Indonesia – Dr. Masyhuri, Senior Researcher of Universitas Gadjah Mada (UGM) Center for World Trade Studies and concurrent Coordinator for the Southeast Asian University Consortium for Graduate Education in Agriculture and Natural Resources (UC) was one of the recipients of the prestigious Adhikarya Pangan Nusantara medal, an award bestowed to outstanding Indonesians who have contributed very significantly to Indonesia's efforts to attain food security, food sovereignty, and food self-sufficiency.
No less than Indonesia's President, Joko Widodo conferred the accolade, which was also awarded to 8 governors and 10 village leaders, during the ceremony that took place in the middle of the rice-paddy dike in the Grand Center for Rice in Subang, West Java, on 26 December 2014.
"With this award, I hope in the future to do more research on food security in Indonesia," acclaimed Masyhuri.
Coincidentally, the UC has resolved to implement a number of collaborative projects to address food security in the region (see related story). This include a study on the effects of ASEAN economic integration, trade, and investments on food security in the region, which will be spearheaded by UGM.