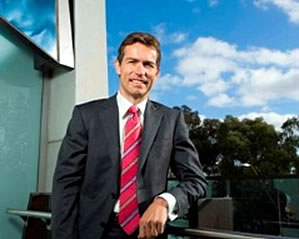 The Senate of the University of Queensland (UQ) has appointed Professor Peter Høj as the next Vice-Chancellor and President of the university. Professor Høj, who is currently the Vice-Chancellor and President of the University of South Australia, is a University of Copenhagen graduate (Master of Science, PhD, and Honorary Doctorate).
In addition to his Australian Academy of Technological Sciences and Engineering Fellowship, Professor Høj was recently appointed as a Foreign Member (Natural Sciences Class) of The Royal Danish Academy of Sciences and Letters.
Since settling in Australia in 1987, Professor Høj has gained national esteem within academic, industry, and government circles. He served as Chief Executive Officer of the Australian Research Council and Managing Director of the Australian Wine Research Institute. Professor Høj's reputation in the sector is attested to by his membership in several national bodies. He is deputy chair and lead vice chancellor (research) for Universities Australia, the sector's peak body. He is one of only two Vice-Chancellors on the Australian Quality Framework Council, and was recently appointed to the Board of Commonwealth Scientific and Industrial Research Organisation (CSIRO).
Professor Debbie Terry remains as UQ's Vice-Chancellor until Professor Høj commences his appointment on 8 October 2012.