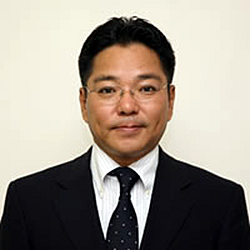 Effective April 2012, Dr. Hironobu Shiwachi succeeded Dr. Akimi Fujimoto as Director of Tokyo University of Agriculture's (TUA) Center for International Programs (CIP). Concurrently, he will serve as TUA's Coordinator for the University Consortium (UC).
Prior to his new role, Dr.Shiwachi was CIP's Deputy Director and affiliated with the Faculty of International Agriculture and Food Studies, Department of International Agricultural Development in TUA. He developed yam and rice production technologies and authored a significant number of journal articles on these.
Dr. Shiwachi is an alumnus of Kagoshima University, Japan, where he obtained his master's (1995) and PhD (2000) degrees in Agricultural Sciences.
Source: TUA database