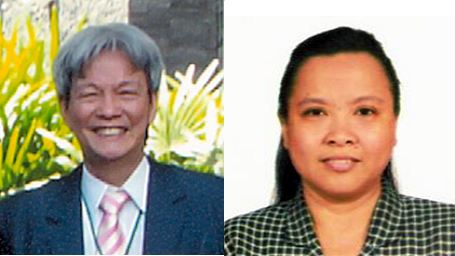 13
Dr. Oscar B. Zamora and Dr. Ma. Cristeta Cuaresma have been appointed by the University of the Philippines Board of Regents to lead the state university's Office of the Vice Chancellor for Instruction (OVCI) and Office of the Vice Chancellor for Administration (OCVA), respectively. Their appointments took effect on 24 November 2011.
As the Vice Chancellor for Instruction, Dr. Zamora assists the Chancellor in: coordination and review of the instruction and student programs of the University; formulation and implementation of University academic policies, rules, standards and basic procedures; and establishment of linkages with government and other outside agencies.
On the other hand, Dr. Cuaresma takes charge of the OVCA, which is responsible for the administrative and business management and operation of the University, including the supervision and control of its seven administrative offices namely: Accounting, Business Affairs, Budget Management, Cashier, Human Resources & Development, Records Management and the Supply Property and Management.
Under the leadership of Dr. Rex Victor O. Cruz, UPLB's 8th Chancellor concurrently the University Consortium Chief Executive Officer of the university, Vice Chancellors Zamora and Cuaresma will remain as UPLB's point persons for the University Consortium - Dr. Zamora as UC Executive Officer, and Dr. Cuaresma as the UC Contact Coordinator.