The Southeast Asian University Consortium for Graduate Education in Agriculture and Natural Resources (UC) successfully concluded its annual UC Summer School, which took place from 24 July to 4 August 2023, at Kasetsart University (KU) Chalermphrakiat Sakon Nakhon Province Campus. This marked the 7th installment of the learning event, KU collaborated with the TALENT Programme on Sustainable Land Management of the French Agricultural Research Centre for International Development (CIRAD). Now on its two-year partnership with CIRAD, this year's program was preceded by Universitas Brawijaya in Malang, Indonesia, as the host institution.
Under the theme of "Sustainability of Agricultural Systems in Difficult Environments," the Summer School offered a comprehensive discussion on the economic, social, and environmental challenges to sustainability when agricultural productions are extended in unfavorable conditions. These conditions encompass regions characterized by suboptimal soil fertility, erratic rainfall patterns, and limited access to irrigation, which are exacerbated by the effects of climate change. The evolving dynamics of social demographics and migration patterns also contribute to a decline in off-farm labor availability for small-scale farming, potentially pushing a return to more extensive farming practices and threatening the overall sustainability of these systems.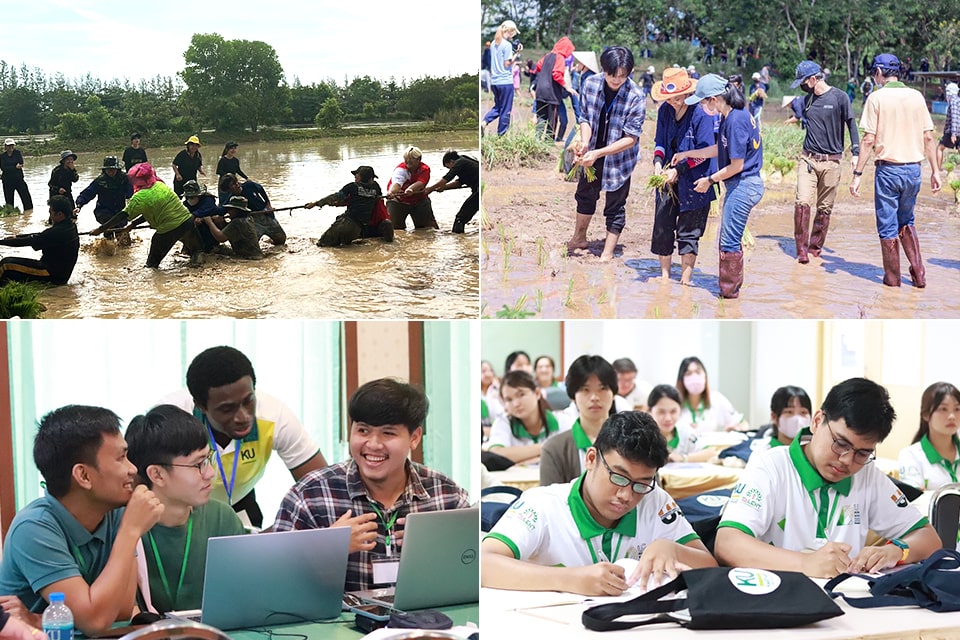 The learning event brought together 28 delegates from UC member universities, including IPB University, Universitas Gadjah Mada, and Universitas Brawijaya from Indonesia; Universiti Putra Malaysia; Kasetsart University and Maejo University from Thailand; Tokyo NODAI from Japan; National Taiwan University; UP Los Baños, Visayas State University, Central Luzon State University, and Central Mindanao University from the Philippines. Also, four delegates from Cagayan State University and Capiz State University, both members of the State Universities and Colleges-Association of Colleges of Agriculture in the Philippines (SUC-ACAP) participated in the event. Furthermore, Kasetsart University's network contributed 23 delegates, including representatives from KU Sakon Nakhon Campus, Prince of Songkla University, University of North Sumatra, and BONSUCRO, the global sustainability platform for sugarcane.
Throughout the program, the 51 participants engaged in practical fieldwork, interactive lectures, participatory assessments of smallholders, and on-farm surveys. These hands-on activities provided for a deepened understanding of the challenges faced by farmers, enabling participants to develop informed strategies and propose viable solutions to the challenges.

The closing ceremony and certificate conferment took place on 4 August in Bangkok, Thailand. Dr. Glenn B. Gregorio, SEARCA director, and Dr. Alain Rival, regional director for CIRAD's Southeast Asian Island Countries, extended their heartfelt congratulations to the dedicated participants who completed the intensive two-week course. Dr. Chongrak Wachrinrat, KU president, graced the event and formally closed the Summer School. To enrich their experience, participants also had the opportunity to tour the KU Institute of Food Research and Development, as well as the KU Milk Center.
The Summer School is an annual event of the UC designed to enhance the understanding of students and other professionals in rural studies, agriculture, and natural resource management on the sustainable use of the land and water resources in agricultural production in Southeast Asia. The program not only equips participants with interdisciplinary insights and expert teachings, but also offers a unique multicultural experience and a glimpse into different countries and perspectives.
Photos provided by ©Kasetsart University