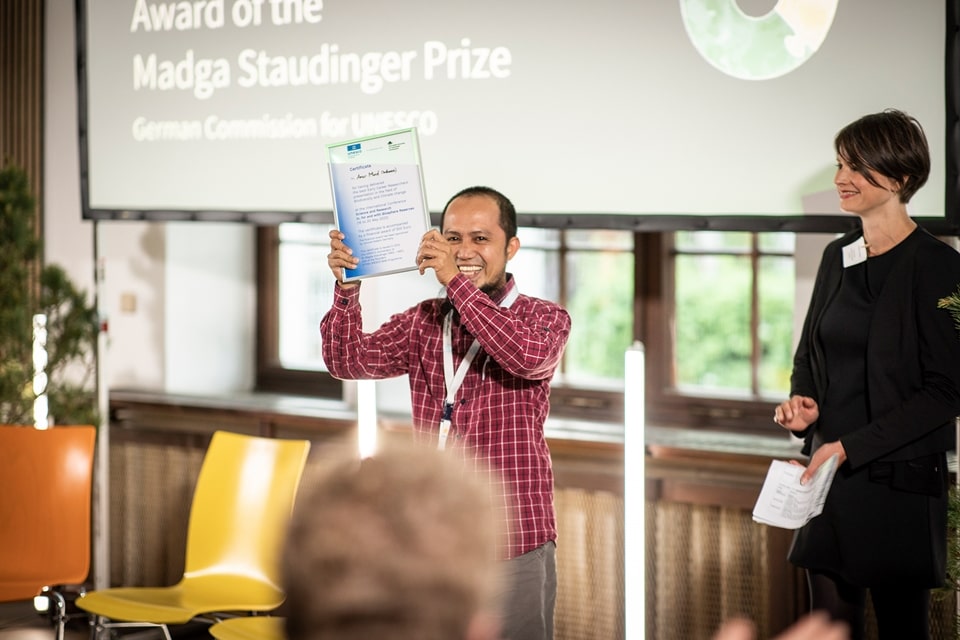 (C) HNEE, Florian Reischauer
The German UNESCO Commission awarded Mr. Amar Maruf from Indonesia with the Magda Staudinger Prize Award for his scientific achievement in the field of Biodiversity and Climate Change. Amar is a SEARCA Full PhD scholar studying Community Development at Universiti Putra Malaysia.
The Magda Staudinger Prize Award recognized his early-career research activities presented during the Research and Science in, for, and with UNESCO Biosphere Reserves Conference from 16-20 May 2022 in the Schorfheide-Chorin Biosphere Reserve, Germany. One hundred twenty (120) early-career scientists and research managers attended the conference from the World Network of Biosphere Reserves. It aimed to discuss research in biosphere reserves, develop strategies for future action, and guidelines for effective research support based on the best practices shared by the delegates.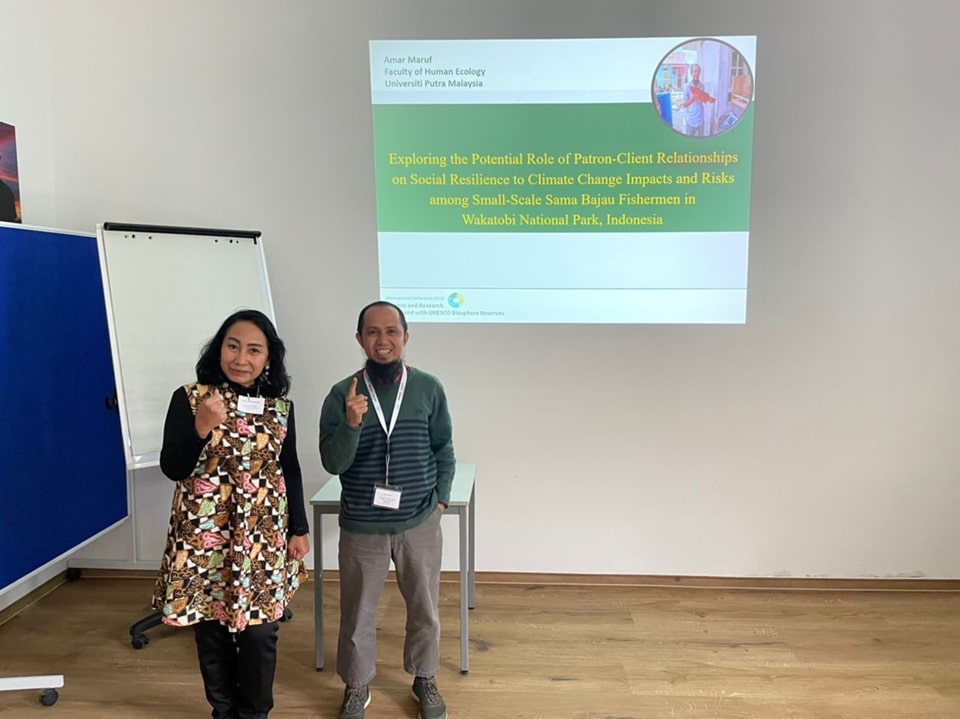 Amar presented his PhD research on Exploring the Potential Role of Patron-Client Relationship on Social Resilience to Climate Change Impacts and Risks among Small Scale Sama Bajau Fishermen in Wakatobi National Park, Indonesia. The study tackled the perceived impacts and risks of climate change, the forms of patron-client relationships among the fishers, the relationships' roles on the Bajau fishers' social resilience to climate change impacts and risks, and the social resilience of the fishermen to these impacts and risks. Amar's research results showed that the Bajau fishers perceived impact and risks on their food availability, family income, livelihood, family conflict, and their future as a maritime tribe. Furthermore, the Bajau fishers maintained their relationship with the middlemen, and strengthened their partnerships with NGOs, fisher cooperatives, marine and fisheries officials of the Wakatobi district government, and the national park authority. These established networks have assisted the Bajau fishers in coping, adapting, and transforming their lives and livelihoods under the current and potential impacts and risks of climate change. The conference organizers from the Biosphere Reserves Institute, Eberswalde University for Sustainable Development, considered Amar's research as an important input during the joint exchanges of early-career scientists.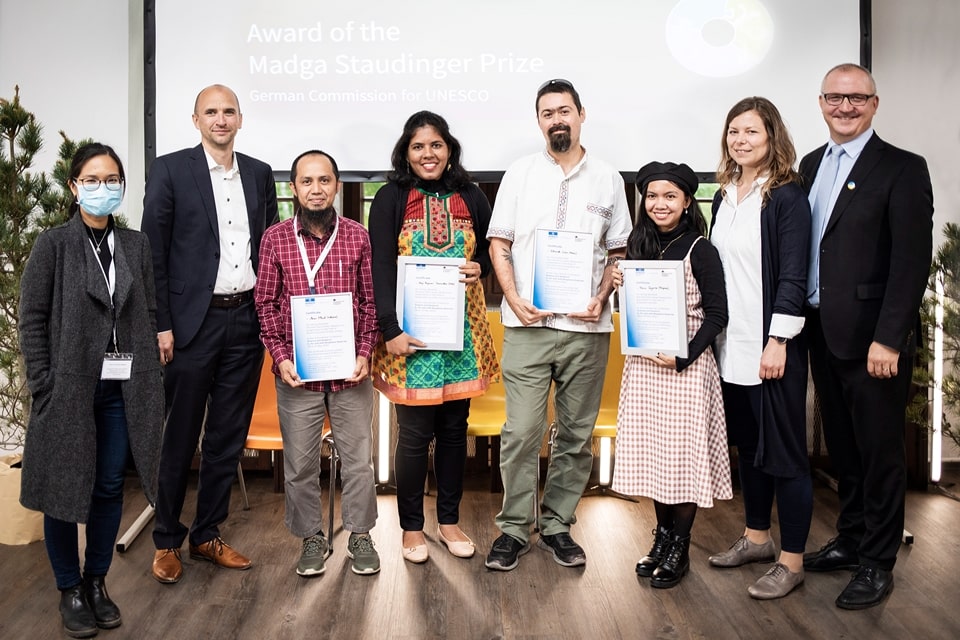 (C) HNEE, Florian Reischauer
The Magda Staudinger Prize Award recognizes young researchers in the fields of biodiversity and climate change, innovative and sustainable use of natural resources, sustainable societies and economies, and ecosystem services. It also commemorates the 25th death anniversary of Dr. Magda Staudinger who was instrumental in the institution of the UNESCO programme for biosphere reserves. Dr. Staudinger was a biologist and botanist who became vital in organizing UNESCO's 'Biosphere Conference' in Paris in 1968. The conference was the first intergovernmental global conference on nature conservation.
Besides receiving a certificate, Amar was awarded 500 Euros from the Danone Waters Germany. For his attendance to the conference, Amar received a research dissemination travel grant from SEARCA. He also received training on Scientific Writing and Presentation early this year. Both the grant and training are part of a wider scholarship package exclusive to SEARCA scholars that includes academic and extracurricular learning events that serve as tools for personal and professional development and social well-being.