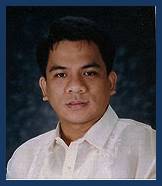 Dr. Jose V. Camacho, Jr., dean of Graduate School has been designated as the Coordinator of UP Los Baños (UPLB) for the Southeast Asian University Consortium (UC). Dr. Camacho replaces Dr. Cristeta N. Cuaresma, as UPLB's UC Coordinator, effective 26 April 2012.

Prior to his current position in the UPLB Graduate School, Dr. Camacho was the Associate Dean of the University's College of Economics and Management. His specialization and research focus are on the economics of education, labor and human resource, institutions, and political economy.

Dr. Camacho graduated with a master's degree in Economics of Development at the Institute of Social Studies, The Hague, Netherlands in 1995 and a PhD in Economics at Kyoto University, Japan in 2007.