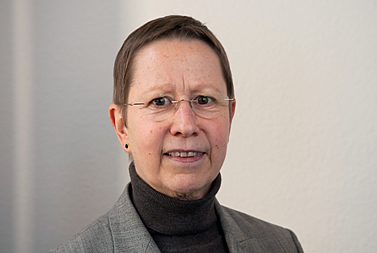 02
Professor Dr. Ulrike Beisiegel, a biochemist formerly based in Hamburg, succeeded Professor Dr. Kurt Von Figura as the new president of the Georg-August-Universität Göttingen in Germany in ceremonies held on 10 January 2011. Dr. Beisiegel is the first ever woman to take the helm of the distinguished university. In her inaugural speech, she stressed that teaching in the University should be "rooted in the latest scientific findings and must be research-based". She also envisions the University to provide the means to encourage creative endeavor through "a well-directed deceleration in the processes of science and scholarship" with the objective of raising the quality of research being carried out by the university. She also mentioned that she wants to explore partnerships with non-university research institutions on the Göttingen research campus during her term as University president.
Born in 1952, Prof. Dr. Beisiegel studied human biology in Marburg and subsequently got her doctoral degree from the Department of Medicine of the same institution. She conducted her post-doctoral research in the University of Texas in Dallas, USA and upon returning, took up a position at the Universitätsklinikum Hamburg(University Medical Center Hamburg-Eppendorf). She completed her habilitation at the Hamburg University in 1990, where she was also appointed to a C3 professorship (university professor) status six years later. In 2001, she became the Director of the Insitute for Biochemistry and Molecular Biology at the University Medical Center Hamburg-Eppendorf. It was also during this time when she was elevated to C4 professorship. She is also a holder of an honorary degree from the Swedish University of Umeå and recipient of scientific awards and distinctions. (Source: UG News Press Release January 2011. Accessed 2 February 2011 at 2:00pm. Link: http://www.uni-goettingen.de/en/3240.html?cid=3752)
Georg-August-Universität Göttingen is an Associate Member of the Southeast Asian University Consortium for Graduate Education in Agriculture and Natural Resources or University Consortium.